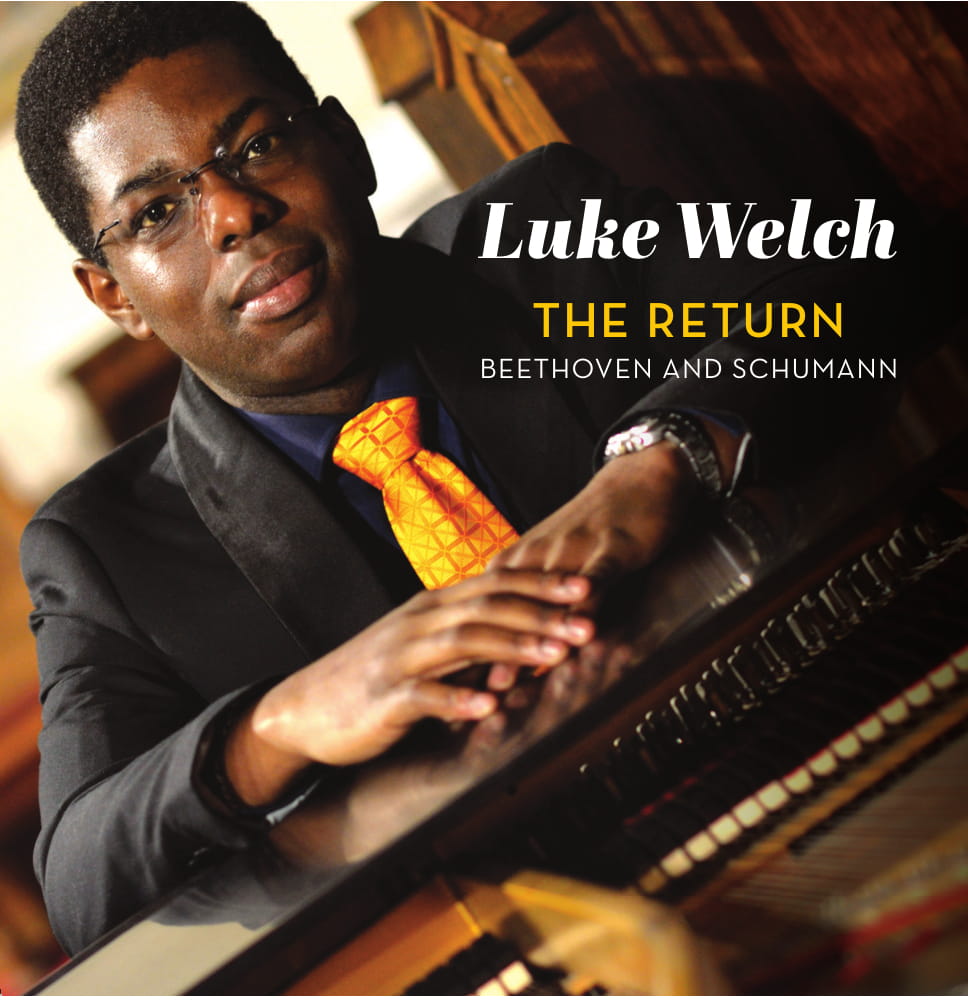 Luke Welch has now released his highly anticipated new album The Return: Beethoven and Schumann which is available internationally in both downloadable and compact disc editions. This recording features a well-balanced program of works by these two iconic composers, including Beethoven's Sonata No. 12 in A-flat Major, Op. 26 ("Funeral March"), Rondos Op. 51, and Robert Schumann Faschingsschwank aus Wien (Carnival Jest from Vienna), Op. 26.
Beethoven Sonata No. 12 represents the end of the composer's "early" period and typifies many of the unconventional characteristics that Beethoven is known for. As the Sonata does not actually include a sonata-allegro movement, the first movement begins with a theme and variations, followed by a scherzo movement. The third movement of this sonata is a Funeral March – profound with its dotted rhythms, rumbling drum-like figurations and trumpet-like melodies in the middle section. This movement was later transcribed for brass band and was played at Beethoven's own funeral in 1827.
Robert Schumann's Faschingsschwank aus Wien (Carnival Jest of Vienna), Op. 26 is a five-movement work which features a wide range of pieces from the boisterous and brilliant, to the sombre and introspective. Composed at a time when Schumann made his first visit to the Austrian capital city, this large-scale composition depicts the sights and sounds of an invigorated and culturally enriched city. It was originally the composer's intention to seek business opportunities while visiting Vienna as a prospective place for him and his bride-to-be Clara Wieck to relocate from Leipzig.

This album represents the third by the Canadian pianist, in addition to Crossing Borders (Scarlatti, 2017), and The Universal Language (Schumann, Chopin, Morawetz, Schubert; 2015).

The compact disc edition is now available for a limited time here, and alternatively, the downloadable version is available here.