Sale!
Piano Practice Guide: Level 8
$9.99
Piano Practice Guide: Level 8 is designed to help prepare pianists of all ages for a variety of musical endeavours, including RCM examinations, performances, auditions, and more.
This practice guide is for pianists of all ages, a preparation model to prepare for future performances, examinations, and develop focused practice habits.
Description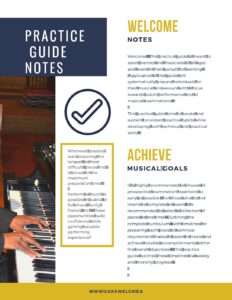 This practice guide includes a detailed curriculum overview, practice schedule, and practice tips for a successful practice routine.